Our Veterinarians
When a family member is under the weather or suffering from discomfort, he deserves the attention of a caring, competent physician with the skills to diagnose his ailment and the compassion to treat him with tenderness.
At Countryside Animal Clinic, an expert staff of veterinarian doctors and a skilled team of technicians are here to do just that. Under the directorship of our highly skilled veterinary doctors, your pet is always in good hands. We're ready when your pet needs us.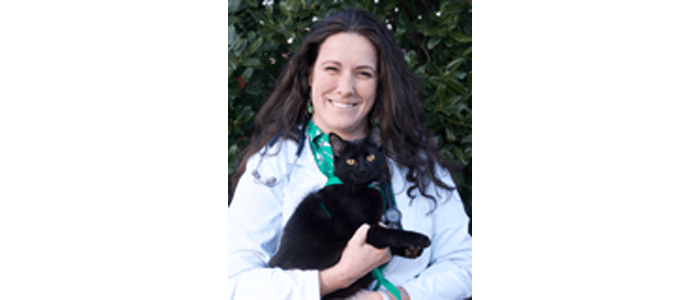 Dr. Jennifer Griffing (Managing DVM)
Dr. Griffing loves that pets enrich our lives and provide us so much love and enjoyment. She finds great joy in helping pets feel their best and assisting in owner education so that you may more fully provide for your furry friends. She is happy to help with a variety of areas including wellness care, training and behavior tips, nutrition consulting, and understanding medical conditions. She strives to create a collaborative relationship to help you be engaged in your pet's well-being.
Dr. Griffing has a passion for minimally invasive and quality of life improvement surgeries. With Dr. Griffing's arrival, we are now offering a variety of laparoscopic (key-hole) surgeries which use cameras and smaller instruments to do the procedure. They require smaller incisions and have decreased risk of infection, which means your pet is feeling better faster. Dr. Griffing also does brachycephalic airway surgeries, fold/tissue resection procedures (nasal, vulvar, tail folds, and entropion), stomach tacking (gastropexies), cystotomy/cystoscopy and urethrostomy (PU/SU), among other procedures.
Dr. Griffing is taking over for Dr. Wright as managing veterinarian at Countryside Animal Clinic and hopes to continue the goals that he and Dr. McVey originally set for the practice of quality care with a personal touch. Growing up in the rural Carolinas with a large extended family helped to mold her work ethic and interpersonal communication. She attended NC State University for undergrad and a Masters of Nutrition. She ventured out to California for veterinary training at Western University of Health Sciences. Dr. Griffing is internship trained through Veterinary Referral Associates in Gaithersburg, Maryland. She spent years practicing in both small animal general practice and as director of emergency medicine in the DC area before coming to call Countryside home in late 2017.
When not in the clinic, Dr. Griffing enjoys spending time with her handy husband and lovely daughter, preferably outdoors: camping, hiking, canoeing, or travelling. When possible she likes to paint and do crafts. Her mixed breed dog (Diesel – because he was found at a gas station) will occasionally decide to come to work with her, but the three cats (Fiona, GiGi, and Ronin) prefer to wait until she's home to fight over lap space.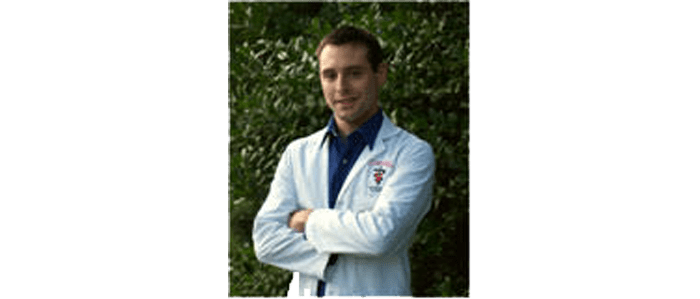 Dr. Brian Carson (Associate Veterinarian)
Dr. Brian Carson is a strong believer in the human-animal bond and the joy that beloved pets introduce into our lives. One of his greatest passions in veterinary medicine is working with clients on a personal level to strengthen that bond between animals and people and ensure that our beloved pets have the best quality of life that they can achieve. He truly enjoys taking the time to work with each individual pet and owner to give the attention and care that is deserved.
Dr. Carson is originally from upstate New York and enjoys experiencing the culture of every new place he visits. He was introduced to the veterinary field as an adolescent and has continued to pursue his passion ever since. As an undergraduate, he travelled to Berlin, Germany and worked with a small animal veterinarian and various professors studying veterinary medicine and the German language. He studied Veterinary Medicine at Cornell University and has continued to pursue his passion for veterinary medicine in the beautiful state of Virginia. He just recently joined Countryside after working with small animals in general practice, emergency cases, and exotics at a local veterinary hospital in Fairfax, and brings a plethora of medical and surgical skills to our community along with a smile every day.
Dr. Carson's favorite phrase and one to live by is "Be the change you wish to see in the world." (Paraphrased from Gandhi)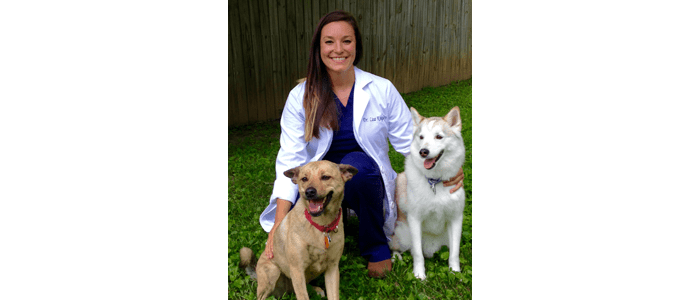 Dr. Lisa Kingsley (Associate Veterinarian)
Dr. Kingsley joined Countryside Animal Clinic in September, 2018 after working as a small animal and exotic general practitioner in Northern Virginia for the last few years. Dr. Kingsley is originally from Alexandria, VA. After graduating from the University of Mary Washington with a degree in Biology, she moved to Australia to pursue a lifelong dream of working with endangered species and exploring the world. She completed a Master of Science degree in Conservation Biology at the University of Queensland in Brisbane, Australia in 2008. Dr. Kingsley's research on a highly endangered wallaby species during her time in Australia helped her realize the importance of protecting wildlife and domestic animals from sickness and harm, and inspired her to pursue a career in veterinary medicine. After completing her Master's degree, she returned to the United States to attend veterinary school at Virginia Tech in Blacksburg, VA, where she earned her Doctor of Veterinary Medicine degree. Her professional interests include soft tissue surgery, neurology, and integrative medicine. Outside of work she enjoys stand up paddle-boarding, traveling, and spending time outdoors. She currently lives with her family in Purcellville along with their two rescue dogs, Kodi and Timber, and cat named Oakley.
Dr. Kenneth G. Wright (Relief Veterinarian)
Dr. Ken Wright graduated from Ohio State College of Veterinary Medicine in 1979. He worked for a mixed animal practice before acquiring Parkway Veterinary Clinic in 1984. Dr. Wright practiced at Parkway, located in Burke, VA as owner & Chief of Staff until joining Countryside in 1992. Dr. Wright's vision for the clinic is to provide thorough, progressive treatment. He loves the challenge of medicine and views his work as a means of combining a lifelong enjoyment of science, biology, and animals. Dr. Wright is a nature enthusiast, and when he's not in the marsh or by a trout stream, he enjoys spending time with his two sons.