About Countryside Animal Clinic
Countryside Animal Clinic is a well-established, full-service, small animal veterinary hospital providing comprehensive and compassionate medical, surgical, and dental care.
We provide a broad spectrum of diagnostic procedures through in-house testing and the use of external laboratories. We also work closely with local practices when special diagnostic procedures are required. The facility includes a well-stocked pharmacy, surgical suite, diagnostic imaging capabilities such as x-ray, ultrasound, and endoscopy. We also have designated areas for hospitalized and critical care patients. Please take a moment to visit our hospital tour section to better acquaint yourself with our facility.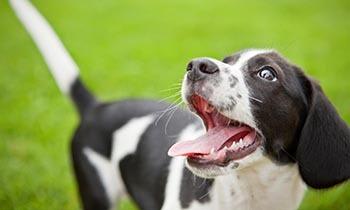 Dedicated Care 
Countryside Animal Clinic is devoted to pets and the people who love them. We strive to strengthen the human-animal bond by advocating for the patient and providing exceptional veterinary care, while educating and empowering families to do the same at home. We pride ourselves on our ability to work together as an integrated, knowledgeable, and dedicated team in order to provide a "Gold Standard" experience for all. Quality and cost are two main aspects to consider when choosing treatment for any member of your family. We work hard to balance those needs while providing the best possible care for your pet.